CALL OUR EDM TECH HOTLINE 800-346-9004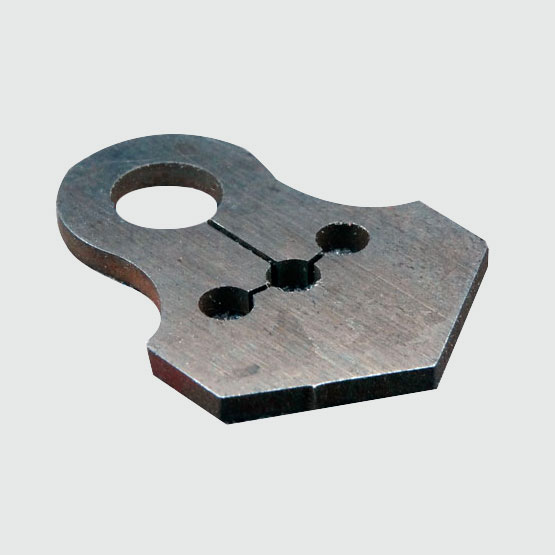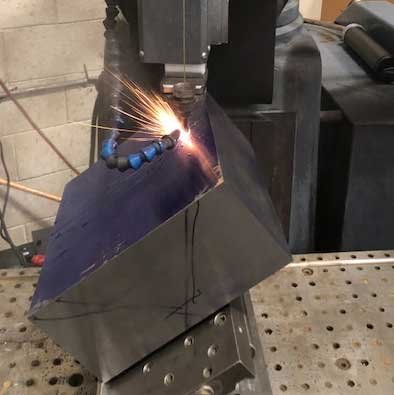 Small Hole EDM Drilling
Small hole drilling EDM is used to make a through hole in a work piece in through which to thread the wire in wire cut EDM machining. The small hole drilling head is mounted on wire-cut machine and allows large hardened plates to have finished parts eroded from them as needed and without pre-drilling.
Small hole EDM is used to drill rows of holes into the leading and trailing edges of turbine blades used in jet engines. Gas flow through these small holes allows the engines to use higher temperatures than otherwise possible. The high-temperature, very hard, single crystal alloys employed in these blades makes conventional machining of these holes with high aspect ratio extremely difficult, if not impossible.
There are also stand-alone small hole drilling EDM machines with an x–y axis also known as a super drill or hole popper that can machine blind or through holes. EDM drills bore holes with a long brass or copper tube electrode that rotates in a chuck with a constant flow of distilled or deionized water flowing through the electrode as a flushing agent and dielectric. The electrode tubes operate like the wire in wire cut EDM machines, having a spark gap and wear rate. Some small-hole drilling EDMs can drill through 100mm of soft or through hardened steel in less than 10 seconds, averaging 50% to 80% wear rate. Holes of 0.3mm to 6.1mm can be achieved in this drilling operation.
Adron Tool Corp.
W251 N5490 Business Dr. • Sussex, WI 53089 • Ph: 262-255-4433
© 2022 Copyright Adron EDM Specialists. All rights reserved.