CALL OUR EDM TECH HOTLINE 800-346-9004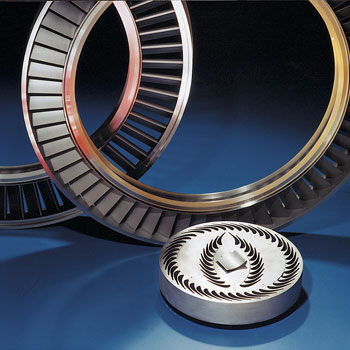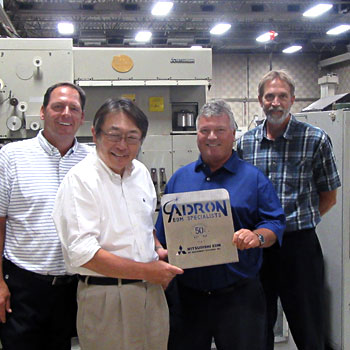 About: The Company
Adron Tool Corporation was among the first to recognize and utilize wire EDM as a true production process. During more than 42 years of specializing in wire EDM, we have completed thousands of production jobs for almost every industry.
We have 55 high-speed wire EDM machines in all sizes; including the largest wire EDM machine available, able to handle work pieces weighing up to 10,000 lbs.
EDM Expertise
We take on the difficult jobs that others refuse and by doing so, have developed a depth of wire EDM knowledge and experience that is second to none.
Our rapid delivery of your wire EDM job can beat any schedule! It doesn't matter where you are located. We meet the demanding schedules of customers in 48 states and four countries for prototype and production EDM.
The most important question you have, as a customer, when outsourcing precision wire EDM work is "How long will it take?" With more than 55 high-speed Mitsubishi wire EDM machines, we can offer you the fastest production available anywhere. We can accept any electronic design file, and when a customer furnishes stock, we will wire-cut a sample finished part within a few hours and ship it out on the next available flight!
We can prove an EDM part in less than 12 hours.
Adron Tool Corporation serves major component and equipment manufacturers in almost every industry, including, Aerospace, Electronics, Defense, Energy, Medical, Automotive, Nuclear and Consumer Products.
Our remarkably short lead times benefit all our customers.
Let us put the Adron advantage to work for you, too.
EDM unlocks the potential to design parts for better function, without the restrictions of other metalworking processes. Many jobs with runs of 50 to 50,000 pieces are candidates for our production wire EDM service.
Adron Tool Corp.
W251 N5490 Business Dr. • Sussex, WI 53089 • Ph: 262-255-4433
© 2022 Copyright Adron EDM Specialists. All rights reserved.