CALL OUR EDM TECH HOTLINE 800-346-9004
ADRON EDM OFFERS YOU
8 MAJOR BENEFITS.
Fast Turnaround
Our large capacity means that we have wire EDM machines in size and quantity suited to your job.
Absolute Consistency
Because there is no tooling to wear, wire EDM offers absolute consistency, part after part.
Wire EDM of Exotic Metals
Wire EDM has an exceptional capability to machine exotic materials (A-286, Hastelloy, niobium, tungsten, aluminum alloys, copper, etc.)
Elimination of Heat-Treat Distortion
Because hardened materials can be wire cut, EDM eliminates the need for post-machining heat treating and possible part distortion.
Burr-free, Superior Edge Quality Applications
Most workpieces come off the EDM machine as accurate, finished parts, burr-free and with excellent surface finishes. Simple, flat shapes, which usually would be stamped, may be a job for wire EDM when they require a superior quality edge.
Intricate Contour
Wire EDM can produce complex, contoured shapes, freeing you to design the configuration you want, in one piece rather than several.
Tight Tolerances
Wire EDM is one of the most accurate machining processes for making contoured parts.
Rapid Prototyping
Wire EDM reduces or eliminates fixture and tooling costs. Parts can be immediately in production.
About: Quality
Our Comprehensive Certified Quality Program Is Registered to ISO 9001, AS 9100 Certified, and Nadcap Accredited. When you are dedicated to expertise in wire EDM, you must also be dedicated to developing, implementing and operating a comprehensive and certified quality program. Our approach to process control for electrical discharge machining includes ISO auditors and other quality specialists who specialize in QC and production control. Adron has not waited for customers to require quality certifications. Rather, we have strived to stay on the leading edge of compliance and accreditation.
We received our first ISO registration in 1994, one of the first wire EDM job shops to attain this designation. Today we are registered to ISO 9001, AS 9100 certified, and Nadcap accredited to AS7116 nonconventional machining, AS7116/3 electrical discharge machining (EDM) wire, sinker, fast hole.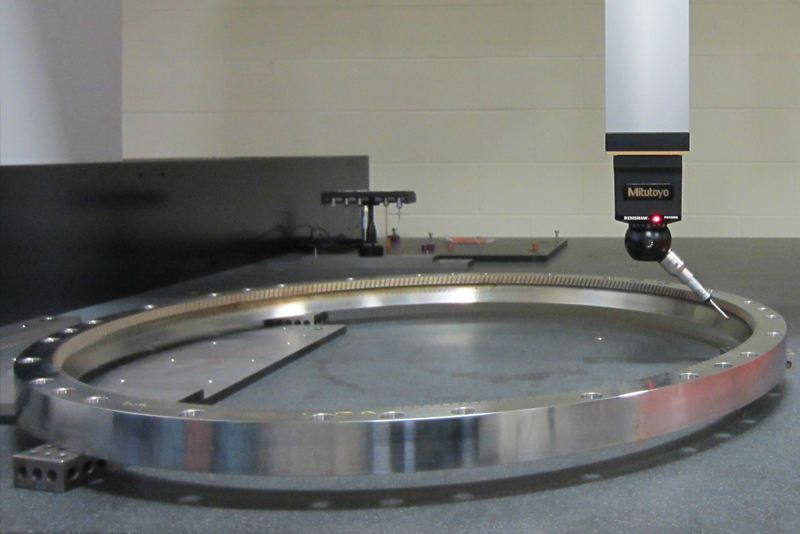 Adron Tool Corp.
W251 N5490 Business Dr. • Sussex, WI 53089 • Ph: 262-255-4433
© 2022 Copyright Adron EDM Specialists. All rights reserved.